"Prompts" in AI is challenging task in Future?
Prompt
In the context of AI, a "Prompt" is a piece of text or instruction provided to an AI model to guide its generation of a response. It serves as the initial input or guidance for the model, outlining the desired task or information to be generated.

The prompt can take different forms depending on the specific AI application. It could be a question, a sentence completion, a description of the desired output, or even a combination of multiple prompts. The purpose of the prompt is to provide context and constraints for the AI model, shaping its understanding and guiding its response.

When a prompt is given to an AI model, it influences the subsequent generation of text or output by the model. The model processes the prompt and generates a response based on its training and learned patterns from vast amounts of data.

Designing effective prompts is crucial for obtaining desired and meaningful outputs from AI models. A well-crafted prompt should be clear, specific, and provide sufficient context for the AI system to generate accurate and relevant responses. However, finding the right balance in the prompt's specificity is important, as overly restrictive prompts may lead to outputs that lack creativity or fail to capture the nuances of the desired task.
"𝐏𝐫𝐨𝐦𝐩𝐭𝐬" 𝐢𝐧 𝐀𝐈 𝐢𝐬 𝐜𝐡𝐚𝐥𝐥𝐞𝐧𝐠𝐢𝐧𝐠 𝐭𝐚𝐬𝐤 𝐢𝐧 𝐅𝐮𝐭𝐮𝐫𝐞.?!
Yes, generating prompts for AI systems can be a challenging task, especially as AI technology continues to advance. Prompts serve as instructions or starting points that guide the AI model's output. They help specify the desired task, context, or format for the AI-generated response.

The challenge lies in crafting prompts that effectively communicate the desired outcome without being overly restrictive or ambiguous. Finding the right balance is crucial to ensure the AI system generates accurate and relevant responses. Additionally, prompts need to be carefully designed to prevent potential biases or unethical behavior in AI models.

As AI technology progresses, there is a growing need to develop prompts that encourage ethical, unbiased, and contextually appropriate responses. This involves considering factors like fairness, inclusivity, and cultural sensitivity in prompt design.

Furthermore, prompts need to be tailored to the specific capabilities and limitations of the AI model being used. Different models have different strengths and weaknesses, and understanding these nuances is essential for generating effective prompts.

Addressing these challenges will require ongoing research, collaboration, and development of best practices in prompt engineering. The goal is to create prompts that elicit reliable, unbiased, and useful responses from AI systems while ensuring transparency and accountability in their behavior.
𝐖𝐢𝐥𝐥 𝐏𝐫𝐨𝐦𝐩𝐭 𝐞𝐧𝐠𝐢𝐧𝐞𝐞𝐫𝐢𝐧𝐠 𝐛𝐫𝐚𝐧𝐜𝐡𝐞𝐬 𝐢𝐧 𝐂𝐨𝐥𝐥𝐞𝐠𝐞𝐬 𝐢𝐧 𝐟𝐮𝐭𝐮𝐫𝐞 𝐩𝐥𝐚𝐲𝐬 𝐚 𝐝𝐫𝐚𝐬𝐭𝐢𝐜 𝐜𝐡𝐚𝐧𝐠𝐞 𝐢𝐧 𝐀𝐈 𝐅𝐢𝐞𝐥𝐝?
Prompt engineering is a relatively new and specialized field within the broader domain of AI research and development. While it is difficult to predict the exact future trajectory of academic branches and curricula, it is plausible to anticipate that prompt engineering could gain significance and influence in the AI field.

As AI systems become more prevalent and integrated into various applications, there is a growing recognition of the importance of responsible AI design and development. Prompt engineering plays a crucial role in shaping the behavior and outputs of AI models, ensuring they align with ethical and desired objectives.

If prompt engineering continues to evolve as a recognized discipline, it is possible that colleges and universities may introduce specialized courses or branches related to prompt engineering. These educational programs could focus on understanding the nuances of prompt design, addressing biases and fairness concerns, exploring the impact of different prompts on AI behavior, and optimizing prompts for specific tasks or contexts

By incorporating prompt engineering into AI-related curricula, educational institutions can equip students with the knowledge and skills needed to develop AI systems that generate more accurate, reliable, and ethical responses. This would contribute to a more comprehensive understanding of AI technology and promote responsible AI practices.

However, it's important to note that the evolution of academic branches and curricula is influenced by various factors, including industry demands, research advancements, and societal needs. While prompt engineering holds promise, its widespread adoption as a distinct academic branch will depend on the continued growth of the field, community interest, and the perceived importance of prompt engineering within the AI industry.


THANKS FOR READING IT,
CodeIN BLOGS
More Articles
What is Machine Learning ?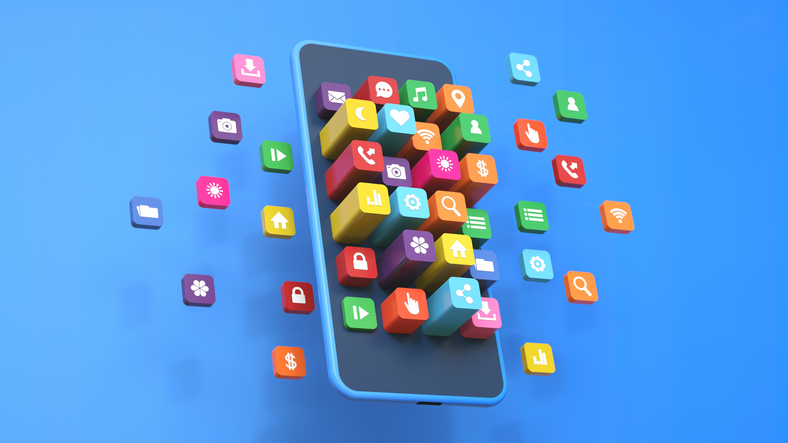 Tackling Diverse Tasks with Neural Architecture Search
Is ChatGPT Going to Replace Programmers?